Hilary 2023
| | |
| --- | --- |
| PRESIDENT | IMAAN SAEED |
| VICE PRESIDENT | ALEXANDRA AKINS |
| TREASURER | ZEPENG CAO |
| SECRETARY | NAOMI SAMUEL |
| President Elect | ETHAN LU |
| Vice President Elect | SAFA SAEED |
| Chief Technology Officer | Ryan Ward (Software Engineering, Cont Ed) |
| Marketing Officer | Kiera Hybel |
| Access Heal | MARCUS HEAL |
| Welfare Officer | |
| Events Officer | ALEJANDRA CILLERUELO PASCUAL |
| Diversity Officer | JINYUAN ZHANG |
| Membership Officer | THOMAS WEST |
| | |
| | |
| | |
| | |
| | |
| | |
Michaelmas Term 2022
| | |
| --- | --- |
| PRESIDENT | YIMANG CAO (CHEMISTRY, PEMBROKE COLLEGE) |
| VICE PRESIDENT | TANVI TIANA DHINGRA (LAW, KEBLE COLLEGE) |
| TREASURER | ZONGYAO ZHANG (PHD, WADHAM) |
| SECRETARY | STEPHANIE MOON (THEOLOGY, KEBLE COLLEGE) |
| President Elect | Ammanuel (Law, LMH) |
| Vice President Elect | Kwabena Osei(History and Politics, Corpus Christi College) |
| Head of Marketing | Kwabena Osei(History and Politics, Corpus Christi College) |
| Marketing Officer | Amy Raymond (Law, Keble College) |
| Marketing Officer | Lucy Davies (History, Keble College) |
| Marketing Officer | Rahul Chelvarajah-Lopez (Mansfield) |
| Events Officer | Myles Kelly (Merton) |
| Diversity Officer | Ammanuel Desta (Law, Lady Margaret Hall) |
| Membership Officer | Cecily Day (History of Art, St John's College) |
| Events Officer | Hajar Zainuddin (Law, University College) |
| Events Officer | Runlai Xu (Physics, Wadham College) |
| Events Officer | Imaan Saeed() |
| Events Officer | Yishun Lu (PhD, St Anne's) |
| Events Officer | Marcus Heal (Trinity) |
| Events Officer | Omid Yeganeh (Law and French Law, Lady Margaret Hall) |
Trinity Term 2022
| | |
| --- | --- |
| PRESIDENT | GEOFFREY CHANG (LAW, LINCOLN COLLEGE) |
| VICE PRESIDENT | RUPERT BALFE (LAW, KEBLE COLLEGE) |
| TREASURER | FIN WATERS (LANGUAGES, LINCOLN COLLEGE) |
| SECRETARY | SARA AL SOODI (HISTORY, CHRIST CHURCH COLLEGE) |
| President Elect | Yimang Cao (Chemistry, Pembroke College) |
| Vice President Elect | Tanvi Tiana Dhingra (Law, Exeter College) |
| Marketing Officer | Esmé Briggs (Law, Worcester College) |
| Ball and Events Officer | Connie Trendle (Law, Christ Church) |
| Ball and Events Officer | Jas Barbraha (History, Corpus Christi College) |
| Diversity Officer | Ammanuel Desta (Law, Lady Margaret Hall) |
| Marketing Officer | Amy Raymond (Law, Keble College) |
| Membership Officer | Cecily Day (History of Art, St John's College) |
| Marketing Officer | Emma Wilson (Law, Keble College) |
| Marketing Officer | Lucy Davies (History, Keble College) |
| Events Officer | Syed Taha Anzar (Law, Lady Margaret Hall) |
| Events Officer | Hajar Zainuddin (Law, University College) |
| Events Officer | Ciaron Tobin (History, Magdalen College) |
| Events Officer | Ellie Sandiford (Biology, Wadham College) |
| Events Officer | Stephanie Moon (Theology and Religion, Keble College) |
| Events Officer | Kwabena Osei (History and Politics, Corpus Christi College) |
| Events Officer | Omid Yeganeh (Law and French Law, Lady Margaret Hall) |
| IT Officer | Tanvi Tiana Dhingra (Law, Exeter College) |
Trinity Term 2020
| | |
| --- | --- |
| PRESIDENT | REHAAN BAPOO (LAW, LINCOLN COLLEGE) |
| VICE PRESIDENT | SAMANTHA HAYES (LAW, UNIVERSITY COLLEGE) |
| TREASURER | GREG HOWGEGO (MEDICINE, ST JOHN'S COLLEGE) |
| SECRETARY | SHAUN MISKELLY (HISTORY OF ART, ST CATHERINE'S COLLEGE) |
| President Elect | Jonas Black (Law, Brasenose College) |
| Vice President Elect | Matthew Ho (Law, University College) |
| Marketing Officer | Esmé Briggs (Law, Worcester College) |
| Marketing Officer | Sabrina Daga (Law, St Edmund Hall) |
| Marketing Officer | Oliver Stevenson (History, Lincoln College) |
| Marketing Officer | Arthur Wong (Law, Lady Margaret Hall) |
| Marketing Officer | Arabella Vickers (French and Italian, St Hilda's College) |
| Events Officer | Anvee Bhutani (Human Sciences, Magdalen College) |
| Events Officer | Villem Diederichs (Law, St Anne's College) |
| Events Officer | Arista Lai (Law, Trinity College) |
| Verdict Editor | Jamie Chen (Law, Somerville College) |
| Verdict Editor | Cameron MacDonald (Law, Brasenose College) |
| IT Officer | Wesley Ding (Law, Somerville College) |
| Diversity Officer | Benjamin Goh (Law, St Hilda's College) |
Hilary Term 2020
| | |
| --- | --- |
| PRESIDENT | YUMIKO WONG (LAW, LADY MARGARET HALL) |
| VICE PRESIDENT | JULIAN QUAK (LAW, UNIVERSITY COLLEGE) |
| TREASURER | AYSE ATUN (LAW, ST JOHN'S COLLEGE) |
| SECRETARY | JAMIE CHEN (LAW, SOMERVILLE COLLEGE) |
| President Elect | Rehaan Bapoo (Law, Lincoln College) |
| Vice President Elect | Samantha Hynes (Law, University College) |
| Treasurer Elect | Greg Howgego (Medicine, St John's College) |
| Marketing Officer | Bronwyn Tonelli (Law, Jesus College) |
| Marketing Officer | Oliver Stevenson (History, Lincoln College) |
| Membership Officer | Benjamin Goh (Law, St Hilda's College) |
| Events Officer | Felicity Graham (Classics, Christ Church) |
| Events Officer | Matthew Ho (Law, University College) |
| Ball Officer | Colleen Cumbers (French and German, Oriel College) |
| Ball Officer | Kayla Gild (MSc Comparative Social Policy, Kellogg College) |
| Social Secretary | Shaun Miskelly (History of Art, St Catherine's College) |
| Verdict Editor | Jonas Black (Law, Brasenose College) |
| IT Officer | Adithya Menon (Classics, Christ Church) |
| Diversity Officer | Sabrina Daga (Law, St Edmund Hall) |
Michaelmas Term 2019
| | |
| --- | --- |
| PRESIDENT | YEE KWAN LAW (BIOCHEMISTRY, UNIVERSITY COLLEGE) |
| VICE PRESIDENT | ADRIAN BURBIE (LAW, MERTON COLLEGE) |
| TREASURER | FRANCIS WALSH (PHILOSOPHY & THEOLOGY, KEBLE COLLEGE) |
| SECRETARY | ZAHRA FARZANEKHOO (LAW, LADY MARGARET HALL) |
| President Elect | Yumiko Wong (Law, Lady Margaret Hall) |
| Vice President Elect | Julian Quak (Law, University College) |
| Treasurer Elect | Ayse Atun (Law, St John's College) |
| Events Officer | Bronwyn Tonelli (Law, Jesus College) |
| Events Officer | Christina Kartali (Law, Jesus College) |
| Events Officer | Samantha Hynes (Law, University College) |
| Membership Officer | Kiki Power (Music, Lincoln College) |
| Membership Officer | Sabrina Daga (Law, St Edmund Hall) |
| Marketing Officer | Akshay Prasad (Law, University College) |
| Marketing Officer | Rehaan Bapoo (Law, Lincoln College) |
| Ball Officer | Elena Margetts (Law, Trinity College) |
| Ball Officer | Benjamin Goh (Law, St Hilda's College) |
| Ball Officer | Greg Howgego (Medicine, St John's College) |
| IT Officer | Jacob Alston (Law, The Queen's College) |
| Verdict Editor | Jamie Chen (Law, Somerville College) |
Trinity Term 2019
| | |
| --- | --- |
| PRESIDENT | BECCA CRISP (LAW, KEBLE COLLEGE) |
| VICE PRESIDENT | LORRAINE DINDI (LAW, TRINITY COLLEGE) |
| TREASURER | ANDY ROSZKOWISKI (LAW, ST JOHN'S COLLEGE) |
| SECRETARY | DIVYA BHATOOLAL (LAW, LINCOLN COLLEGE) |
| President Elect | Yee Kwan Law (Bio Chemistry, University College) |
| Vice President Elect | Adrian Burbie (Law, Merton College) |
| Treasurer Elect | Francis Walsh (Philosophy and Theology, Keble College) |
| Social Secretary | Akshay Prasad (Law, University College) |
| Events Officer | Julian Quak (Law, University College) |
| Events Officer | Elena Margetts (Law, Trinity College) |
| Diversity Officer | Yumiko Wong (Law, Lady Margaret Hall) |
| Membership Officer | Sam Sherr (Law, St Hilda's College) |
| Membership Officer | Ayse Atun (Law, St John's College) |
| Marketing Officer | Caleb Oyekanmi (Law, Mansfield College) |
| Marketing Officer | Kiki Power (Music, Lincoln College) |
| Ball Officer | Oliver Black (Classics, New College) |
| Ball Officer | George Twinn (Law, St Hilda's College) |
| IT Officer | Jacob Alston (Law, The Queen's College) |
| Verdict Editor | Zahra Farzanekhoo (Law, Lady Margaret Hall) |
Hilary Term 2019
| | |
| --- | --- |
| PRESIDENT | NOBEL BASSER (ENGINEERING, LINCOLN COLLEGE) |
| VICE PRESIDENT | DANIEL LERONI (LAW, ST JOHN'S COLLEGE) |
| TREASURER | VIOLA HAN-SMITH (CLASSICS, NEW COLLEGE) |
| SECRETARY | GEORGE TWINN (LAW, ST HILDA'S COLLEGE) |
| President Elect | Becca Crisp (Law, Keble College) |
| Vice President Elect | Lorraine Dindi (Law, Trinity College) |
| Treasurer Elect | Andy Roszkowiski (Law, St John's College) |
| Social Secretary | Akshay Prasad (Law, University College) |
| Events Officer | Sam Sherr (Law, St Hilda's College) |
| Events Officer | Adrian Burbie (Law, Merton College) |
| Diversity Officer | Julian Quak (Law, University College) |
| Membership Officer | Caleb-Daniel Oyekanmi (Law, Mansfield College) |
| Membership Officer | Francis Walsh (Philosophy and Theology, Keble College) |
| Marketing Officer | Oliver Black (Classics, New College) |
| Marketing Officer | Elena Margetts (Law, Trinity College) |
| Ball Officer | Divya Bhatoolal (Law, Lincoln College) |
| Ball Officer | Kiki Power (Music, Lincoln College) |
| IT Officer | Jacob Alston (Law, The Queen's College) |
| Verdict Editor | Yee Kwan Law (Bio Chemistry, University College) |
Michaelmas Term 2018
| PRESIDENT | DAVID STUART (CLASSICS, UNIVERSITY COLLEGE) |
| --- | --- |
| VICE PRESIDENT | NIA WILLIAMS (LAW, ST HILDA'S COLLEGE) |
| TREASURER | LOUIS SKINNER (CHEMISTRY, WADHAM COLLEGE) |
| SECRETARY | KATIE RIVERS (LAW, ST CATHERINE'S COLLEGE) |
| President Elect | Nobel Basser (Engineering, Lincoln College) |
| Vice President Elect | Daniel Leroni (Law, St John's College) |
| Treasurer Elect | Viola Han-Smith (Classics, New College) |
| Social Secretary | Caleb-Daniel Oyekanmi (Law, Mansfield College) |
| Events Officer | Divya Bhatoolal (Law, Lincoln College) |
| Diversity Officer (Events) | Lorraine Dindi (Law, Trinity College) |
| Membership Officer | Julian Manieson (Law, St Peter's College) |
| Membership Officer | Akshay Prasad (Law, University College) |
| Membership Officer | Oliver Black (Classics, New College) |
| Marketing Officer | Ope Oreyemi (Law, Keble College) |
| Marketing Officer | George Twinn (Law, St Hilda's College) |
| Ball Officer | Becca Crisp (Law, Keble College) |
| Ball Officer | Athena Ng (Law, St Anne's College) |
| Verdict Editor | Andy Roszkowski (Law, St John's College) |
| IT Officer | Yee Kwan Law (Bio Chemistry, University College) |
Trinity Term 2018
| PRESIDENT | ALI QURESHI (LAW, WORCESTER COLLEGE) |
| --- | --- |
| VICE PRESIDENT | MADDY HAYES (LAW, JESUS COLLEGE) |
| TREASURER | BEN ATKINS (LAW, ST HILDA'S COLLEGE) |
| SECRETARY | SUBHA KUMAR (LAW, LINCOLN COLLEGE) |
| President Elect | David Stuart (Classics, University College) |
| Vice President Elect | Nia Williams (Law, St Hilda's College) |
| Treasurer Elect | Louis Skinner (Chemistry, Wadham College) |
| Social Secretary | Catherine Fellows (Law, Christchurch) |
| Events Officer | Nobel Basser (Engineering, Lincoln College) |
| Events Officer | Katie Rivers (Law, St Catherine's College |
| Events Officer | Julian Manieson (Law, St Peter's College) |
| Membership Officer | Daniel Leroni (Law, St John's College) |
| Marketing Officer | Caleb Daniel-Oyekanmi (Law, Mansfield College) |
| Marketing Officer | Pamela Gorska (Law, Lincoln College) |
| Ball Officer | Josh Clements (Law, St John's College) |
| Ball Officer | Athena Ng (Law, St Anne's College) |
| Ball Officer | Sophia Bangham (Law, Trinity College) |
| Verdict Editor | Viola Han-Smith (Classics, New College) |
| IT Officer | Yee Kwan Law (Bio Chemistry, University College) |
Hilary Term 2018
| PRESIDENT | AMITH YEDUGONDLA (LAW, ST JOHN'S COLLEGE) |
| --- | --- |
| VICE PRESIDENT | CHLOE LETTINGTON (LAW, MANSFIELD COLLEGE) |
| TREASURER | KHADIJA KHATUN (LAW, ST JOHN'S COLLEGE) |
| SECRETARY | SUZY NORMAN (LAW, JESUS COLLEGE) |
| President Elect | Ali Qureshi (Law, Worcester College) |
| Vice President Elect | Maddy Hayes (Law, Jesus College) |
| Treasurer Elect | Ben Atkins (Law, St Hilda's College) |
| Social Secretary | Louis Skinner (Chemistry, Wadham College) |
| Events Officer | Pamela Gorska (Law, Lincoln College) |
| Events Officer | Subha Kumar (Law, Lincoln College) |
| Membership Officer | Sophia Bangham (Law, Trinity College) |
| Membership Officer | Viola Han-Smith (Classics, New College) |
| Marketing Officer | Josh Clements (Law, St John's College) |
| Marketing Officer | Tim Koch (Law, Jesus College) |
| Ball Officer | Nia Williams (Law, St Hilda's College) |
| Ball Officer | Catherine Fellows (Law, Christchurch) |
| Verdict Editor | David Stuart (Classics, University College) |
Michaelmas Term 2017
| PRESIDENT | JEREMY YAO (LAW, ST EDMUND'S HALL) |
| --- | --- |
| VICE PRESIDENT | SOPHIE AITMEHDI (LAW, REGENT'S PARK COLLEGE) |
| TREASURER | ALI WATHAN (LAW, SOMERVILLE COLLEGE) |
| SECRETARY | GEMMA MILLS (LAW, NEW COLLEGE) |
| President Elect | Amith Yedugondla (Law, St John's College) |
| Vice President Elect | Chloe Lettington (Law, Mansfield College) |
| Treasurer Elect | Khadija Khatun (Law, St John's College) |
| Social Secretary | Angus Duncan (Law, Wadham College) |
| Events Officer | Ben Atkins (Law, St Hilda's College) |
| Events Officer | Louis Skinner (Chemistry, Wadham College) |
| Membership Officer | Oluwatoni Adejuyigbe (Law, St Hilda's College) |
| Membership Officer | Maddy Hayes (Law, Jesus College) |
| Membership Officer | Subha Kumar (Law, Lincoln College) |
| Marketing Officer | Josh Clements (Law, St John's College) |
| Marketing Officer | Suzy Norman (Law, Jesus College) |
| Ball Officer | Lynn Chua (Law, Wadham College) |
| Ball Officer | Ali Qureshi (Law, Worcester College) |
| Verdict Editor | Catherine Fellows (Law, Christchurch) |
Trinity Term 2017
| PRESIDENT | TOM FADDEN (LAW, LINCOLN COLLEGE) |
| --- | --- |
| VICE PRESIDENT | MIA LE COYTE (LAW, EXETER COLLEGE) |
| TREASURER | JOE GOURGEY (LAW, ST HILDA'S COLLEGE) |
| SECRETARY | CATRIN NORTON (LAW, JESUS COLLEGE) |
| President Elect | Jeremy Yao (Law, St Edmund's Hall) |
| Vice President Elect | Sophie Aitmehdi (Law, Regent's Park College) |
| Treasurer Elect | Ali Wathan (Law, Somerville College) |
| Social Secretary | Ben Shelley (Economics and Management, St Hilda's College) |
| Publicity Secretary | Gemma Mills (Law, New College) |
| Events Manager | Angus Duncan (Law, Wadham College) |
| Membership Manager | Amith Yedugondla (Law, St John's College) |
| Membership Secretary | Khadija Khatun (Law, St John's College) |
| Ball Secretary | Madeleine Fox (Law, Lincoln College) |
| Ball Secretary | Zoe Jinadu (Chinese, St Anne's College) |
| Diversity Officer | Lynn Chua (Law, Wadham College) |
| Verdict Editor | Chole Lettington (Law, Mansfield College) |
| Deputy Verdict Editor | Ben Atkins (Law, St Hilda's College) |
Hilary Term 2017
| PRESIDENT | CHANTAL OLAVESEN (LAW WITH FRENCH LAW, MAGDALEN COLLEGE) |
| --- | --- |
| VICE PRESIDENT | LEANNE CHEN (LAW, ST JOHN'S COLLEGE) |
| TREASURER | HENA PATEL (LAW, NEW COLLEGE) |
| SECRETARY | MADELEINE FOX (LAW, LINCOLN COLLEGE) |
| President Elect | Tom Fadden (Law, Lincoln College) |
| Vice President Elect | Mia La Coyte (Law, Exeter College) |
| Treasurer Elect | Joe Gourgey (Law, St Hilda's College) |
| Publicity Secretary | Catrin Norton (Law, Jesus College) |
| Membership Manager | Jeremy Yao (Law, St Edmund's Hall) |
| Ball Secretary | Marianna Hunt (French and Russian, Wadham College) |
| Ball Secretary | Sophie Aitmehdi (Law, Regent's Park College) |
| Verdict Editor | Amith Yedugondla (Law, St John's College) |
| Deputy Verdict Editor | Chloe Lettington (Law, Mansfield College) |
| Events Manager | Gemma Mills (Law, New College) |
| Events Manager | Angus Duncan (Law, Wadham College) |
| Diversity Officer and Social Secretary | Kiran Modi (PPE, Mansfield College) |
| Social Secretary | Ben Shelley (Economics and Management, St Hilda's College) |
Hilary Term 2016
| PRESIDENT | NICK WOOD (GEOGRAPHY, ST HILDA'S COLLEGE) |
| --- | --- |
| VICE PRESIDENT | AMOL CHALISGAONKAR (LAW, NEW COLLEGE) |
| TREASURER | LAURA ROBERTS (GEOGRAPHY, ST HILDA'S COLLEGE) |
| SECRETARY | AMY CAVE-BROWNE-CAVE (LAW, NEW COLLEGE) |
| President Elect | Georgina Candy (Law, Exeter College) |
| Vice President Elect | Elizabeth Shorland (Law, Lincoln College) |
| Treasurer Elect | Matthew Hoyle (Law, St John's College) |
| Diversity Officer | Kiran Modi (PPE, Mansfield College) |
| Membership Manager | Ally White (Law, Lincoln College) |
| Membership Secretary | Charlotte Woodland (Law, Worcester College) |
| Deputy Verdict Editor | Helena Loutas-Paraskeva (Law, St Hilda's College) |
| Mistress of Moots | Beth Broomfield (English, St Hilda's College) |
| Social Secretary | Nicholas Shekerdemian (Oriental Studies, Wadham College) |
| Social Secretary | Harry Woodcock (Chemistry, University College) |
| Ball Secretary | Anna Goodridge (French and Italian, New College) |
| Ball Secretary | Carlota Esguevillas (Geography, St Hilda's College) |
| Publicity Secretary | Laura Harrison (History, Exeter College) |
Credits – list maintenance: Nobel Basser, Jacob Alston & Ryan Ward.
Stay Ahead with the Oxford Law Society
Subscribe to our exclusive mailing list and never miss an update from the Oxford Law Society. Receive the latest news, event invitations, and thought-provoking legal insights directly to your inbox. Join our esteemed community and stay informed, engaged, and inspired on your journey through the world of law at Oxford.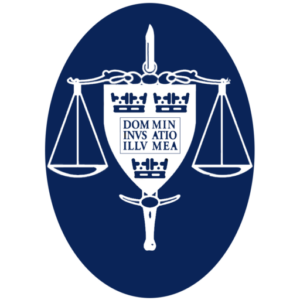 Oxford Law Society
St Anne's College
56 Woodstock Rd
Oxford OX2 6HS